Collaborative Modeling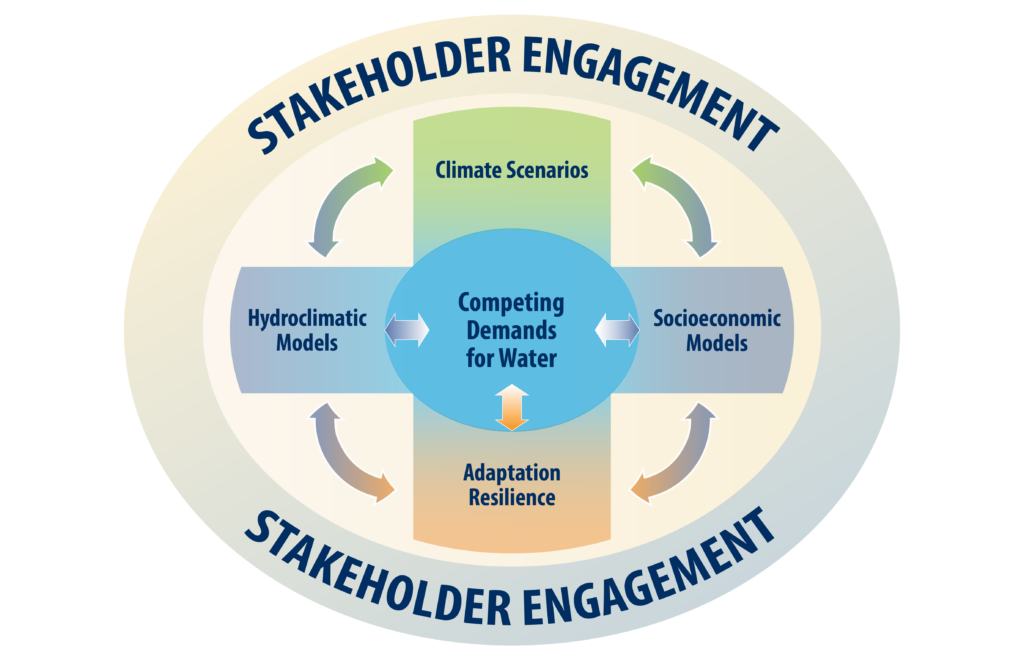 During the Water for the Seasons (WftS) program, the WftS team will work with the Stakeholder Advisory Group (SAG) to examine the resiliency of natural and built environments in the Truckee-Carson River System (TCRS) under extreme climate scenarios and land use changes.
Interviews with TCRS stakeholders will provide diverse perspectives and historical knowledge about droughts, floods and other extreme climate events. Based on the interests of the SAG, climate scenarios will be selected, modeled and discussed at SAG workshops.
WftS will develop a suite of models that integrate:
Surface and groundwater data, evapotranspiration rates, and climate variables.
Reservoir storage and water release options.
Water use priorities under different climate scenarios.
By using an iterative process for broad stakeholder engagement, WftS will integrate human decision-making with hydrology and climate models that encourage communities to adapt to climate change.